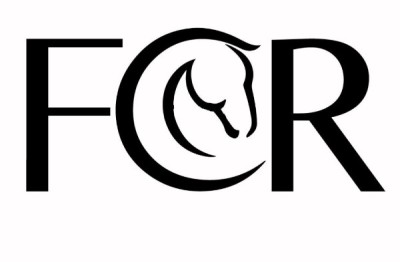 Save a Horse         Ride a Rescue
​  

REGARDING THE MATTER OF CHANCE, DESTINY AND BUGS

March 16, 2017




In March 2016 three horses were in dire condition when they arrived at the Kinder's farm in Ohio. Chance, his mother Destiny and another horse Bugs were suffering from starvation, lack of water and neglect. By the time they arrived at our rescue it was too late for 2 year old Chance.  In spite of our every effort to save him the damage to his body was too great. At least for the last 13 days of his life he had adequate nourishment, medical treatment of his infection and wounds, comfort and love. His mother Destiny passed away a few months later, never able to fully overcome the effects of starvation.




How did these horses come to be starving?  It is because people failed them on many, many levels, failed them at many times during their lives when they could have been saved.




The fundamental failure was on the part of Mr. Marshall Wells and Ms. Tanya Crisp, who owned these horses, to provide the basics of feed and water over a long period of time. Their cruelty and neglect led directly to the death of 2 horses and the suffering of all 3 of them. They had many opportunities to get help from others to feed and care for these horses and even offers to buy the horses.  They did none of those things.  Instead they let the horses suffer. On March 15, 2017 Mr. Wells and Ms. Crisp were each sentenced to 180 days incarceration in the Clemont County Jail on animal cruelty charges.  We applaud the Ohio legal system for bringing this to trial, thank  everyone who provided information and letters to the prosecutors and are grateful for Judge Jason E. Nagel's understanding of how these horses suffered and finding a just sentence.




But there were other failures to help these horses. Many people knew of their condition and should have done more to help them. Another major failure was by Clemont to the Rescue Humane Society (CttRHS).  In the case of Chance, Destiny and Bugs CttRHS failed to follow up on a complaint filed with Goshen police around February 12, 2016. The horses suffered for another 3 long weeks. Perhaps Chance and Destiny could still have been saved then.




Yesterday people finally stood up for Chance, Destiny and Bugs in a court of law. Unfortunately in Ohio today these animal cruelty offenses are only misdemeanor crimes relative to horses. We must change Ohio's law to include horses in the felony animal abuse statutes. And our Humane societies need to fulfill their legal obligation to protect "all living dumb creatures" under Ohio Statute 959.13. Through these actions we can continue to help horses in need. Finally we all need to be the eyes and ears for animals, look for signs of abuse and report it. If the local Humane society or police do not respond then contact a rescue like Fighting Chance Rescue . We will find a way to help. There is never a reason for an animal to suffer.







   
Fighting Chance Rescue, Inc. is a 501c3 Nonprofit Organization